Scoth Plains, New Jersey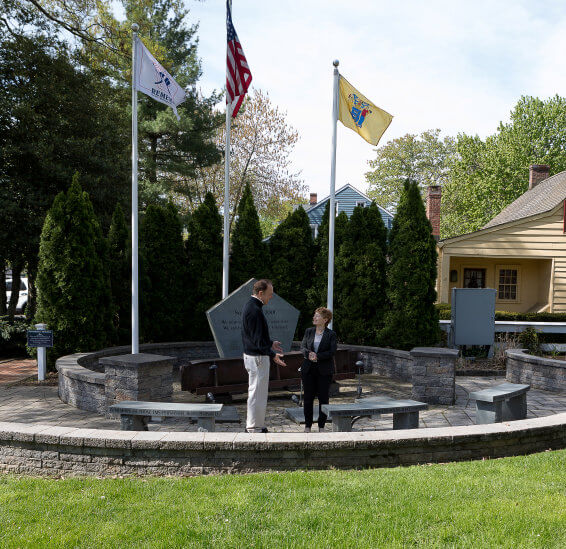 Scotch Plains, New Jersey
East of New York City, Scotch Plains is conveniently located in the heart of New Jersey. Scotch Plains is nestled in Union County by Westfield, Cranford, New Providence, Berkeley Heights, Plainfield, Watchung, Warren, Union, Elizabeth, Rahway, Springfield, Linden, Rahway, Hillside, Summit, Kenilworth, Newark, Garwood, Fanwood, and Roselle Park.
Scotch Plains Township is home to a vibrant mix of restaurants, shops, parks, and recreational activities. The quintessential New Jersey suburb is perfect for families seeking easily accessible amenities with a small town feel. With the majority of residents owning property, there is a wide range of homes, condos, and apartments to choose from. Residents also have access to the highly regarded public school system.
Scotch Plains Business Environment
With its deep rooted history, Scotch Plains offers residents and visitors an unparalleled array of small, family owned businesses. There's an undeniable charm that comes with Scotch Plains' extensive range of local businesses. From upscale dining to sidewalk cafes, residents and visitors can enjoy a variety of eateries featuring all types of cuisines. Some Scotch Plains' favorites include Alfonso's Pizzeria & Restaurant, Snuffy's Pantagis Renaissance, Osaka Restaurant, and Rise and Shine Diner. If you're looking to grab a drink for a night out on the town, Stagehouse Tavern's indoor-outdoor bar is another favorite. The business district features small stores, clothing boutiques, and candy shops. Notable shops include The Bike Stand and Apple Blossom Flower & Candy Shop. The district also offers a number of hair and nails salons, spas, and cosmetology services and immigration lawyers. Residents frequent Urban Shave, Salon De Sando, and Able Body Spa. Here is a breakdown of some notable businesses:
Stagehouse Tavern

Originally the Stage House Inn, this building has been a part of Scotch Plains' architecture since the 17th Century. Between the late 1900s and early 2000s, the charming barn structure became the go-to local destination for both fine dining and a night out. The new Stagehouse Tavern space offers an indoor dining room and outdoor drinking space with multiple bars throughout.

Pat's American Butcher Shop

After immigrating to Brooklyn in the early 1900s, Pat Venice knew he was destined to own his very own meat market. His family now continues his legacy with Pat's American Butcher Shop - family owned and operated since the very beginning. This Scotch Plains staple offers beef, lamb, chicken, veal, and pork as well as custom butcher services.

Darby Road Public House & Restaurant

Darby Road Public House was founded by a pair of lifelong best friends born and raised in Scotch Plains. It was their dream to bring great people together through great food. They've become known for their annual Saint Patrick's Day Festival. The Irish Soccer Pub has been serving the local community since 2012.

Swiss Pastry Shoppe

For the past 30 years, Swiss Pastry Shoppe has provided customers throughout New Jersey with delicious, mouthwatering treats. The family has been serving cookies, cakes, donuts, danishes, and more. They're most known for their out-of-this-world rugelach. You can find their baked items at restaurants, cafes, and delis throughout the area.

Tony's Auto Repair

Tony's Auto Repair has been serving the Scotch Plains community for more than 30 years. They pride themselves on offering a dependable and affordable service for Acura and Honda vehicles. Even more, they offer a 12 month or 12,000 mile warranty on all repairs.

Duke's Pet Den

Family owned and operated, Duke's Pet Den offers customers top-of-the-line, all natural pet food. They also offer a range of treats, toys, and other supplies for both dogs and cats.

Able Body Spa

Located in the heart of downtown Scotch Plains, the Able Body Spa offers a range of services designed to relax, rejuvenate, and renew. They offer a head-to-toe spa experience as well as a full service hair and nail salon. Using the most innovative technologies and techniques, Able Body Spa offers visitors facials, body wraps, and more.
Activities in Scotch Plains
There is plenty for residents and visitors to see and do while in Scotch Plains. Aside from the evergrowing downtown area, the township boasts an impressive array of parks and recreational activities for all to enjoy. Ponderosa Farm Park and Brookside Park, for example, offer plenty of space for walking, playing, and picnicking. Watchung Reservation offers an exciting mix of hiking and walking trails. In addition to these beautiful parks, Scotch Plains is home to many golf courses and clubs. These include Scotch Hills Municipal Golf Course, Ashbrook Golf Course, Shackamaxon Country Club, and Highland Swimming Club.
Scotch Plains Government
With a Council-Manager government, Scotch Plains is run by five members elected to four year terms. These members, elected through partisan elections, focus on policy and legislation while the Township Manager focuses on administrative initiatives in the township. Current elected officials include: Mayor, Al Smith, Deputy Mayor, Josh Losardoand, and Council members, Elizabeth Stamler, Roshan "Roc" White, and Ted Spera.
Why the Community Loves Scotch Plains
The above outlines just a few of the many reasons homeowners, business owners, and visitors love the Union County town. Whether you're looking to grab a coffee or spend the day at the park, you'll be sure to find something for everyone in Scotch Plains. No other town compares in history and quality of life!