New Jersey's EB1 Lawyer with a History of Success
Why Is Getting an Employment-Based Green Card Difficult?
U.S. immigration options are limited, complex and confusing, even if you're a genius, CEO or world-class singer. Hiring a savvy, experienced immigration lawyer can significantly improve your chances of obtaining a visa based on your work. Laurie Woog has been recognized for over two decades for her innovative solutions in helping highly skilled immigrants obtain visas.
What is an EB-1 Visa?
There are several "preference categories" within U.S. immigration law. An EB-1 visa, also known as first preference or priority workers, grants employment-based permanent residency to applicants who are outstanding professors or researchers, multinational executives or managers, or who demonstrate extraordinary ability. Applicants for an EB-1 visa must intend to work in their field of expertise in the United States. The Woog Law Office can help you determine if you qualify for one of the EB-1 categories.
EB-1 Advantages
The main advantage of EB-1 is that there doesn't need to be an employment opportunity advertised to American workers, and there's no need for an applicant to obtain an approved labor certification. Also, the wait for an EB-1 is typically much shorter than the wait for green cards in other preference categories, which often have lengthy case backlogs.
Types

of EB-1 Visas
EB-1: Extraordinary Ability
You may qualify for a green card if you have "extraordinary ability" in the sciences, arts, education, business or athletics. To be eligible in this category, you need to submit extensive documentation of your accomplishments, showing "sustained national or international acclaim" and that you're at the very top of your field of expertise. You can "self-petition" for this type of EB-1 without an offer of U.S.-based employment. To qualify for an EB-1 through extraordinary ability, you must have a well-crafted application. The Woog Law Office has the creativity needed to define your area of expertise and assemble the most persuasive arguments and documentation to convince USCIS of the merits of your case.
EB-1: Outstanding Professors and Researchers
To qualify in this category, you should be recognized internationally for your academic achievements, and employed by an institution of higher education, or private company that employs at least three full-time researchers. You must clearly document at least two of the following to qualify as an "outstanding" professor or researcher: major prizes or awards; membership in associations that demand achievement; published articles about your work; service as a judge or jury of others' work; original contributions; or authorship of scholarly articles or books. Laurie Woog has the expertise to help you carefully put together the crucial documentation to demonstrate your qualifications as an outstanding professor or researcher.
EB-1: Multinational Executives or Managers
You may qualify in this category if you are an executive or manager who will be working for a U.S. affiliate, parent company or subsidiary (similar to the requirements of the temporary L-1 category). However, to qualify, you must provide proper documentation that you have worked for the affiliated company abroad in a managerial or executive capacity for at least one year.
Why NJ Immigrants Seeking
EB-1 Visas

Choose the Woog Law Office
1. Track Record of Success.
Because we understand how to build a successful case, The Woog Law Office has an excellent track record of helping scientists, researchers, entrepreneurs, artists and business executives obtain EB-1 green cards. We work hard to create a compelling narrative of your achievements, leveraging our resources to thoroughly research your awards, publications and original contributions and helping you obtain appropriate letters of reference.
2. Personalized Application Preparation.
In preparing your application, we leave no stone unturned. We prepare petitions with exhaustive attention to detail, clearly demonstrating how your achievements meet the EB-1 requirements. Laurie will consult relevant experts in engineering, AI or other cutting-edge fields to gather the information she needs to explain the importance of your field to USCIS accurately. For example, in a recent case, USCIS argued that articles online about a product designer didn't qualify because they weren't traditionally published or widely disseminated. We obtained a victory for this client by researching and presenting documentation that illustrated the prevalence and importance of online, niche publications within this profession.
3. Honest and Compassionate Counsel.
Laurie has earned a reputation as a trustworthy immigration lawyer who genuinely cares about the outcome of her clients' cases. While other lawyers may take your money and promise you success without evaluating your qualifications, at the Woog Law Office, we candidly assess the merits of your case. With USCIS scrutinizing cases more closely each day, our honesty will save you time, money and disappointment. Laurie will utilize her experience and specialized industry knowledge to discuss alternate strategies with you, wherever possible.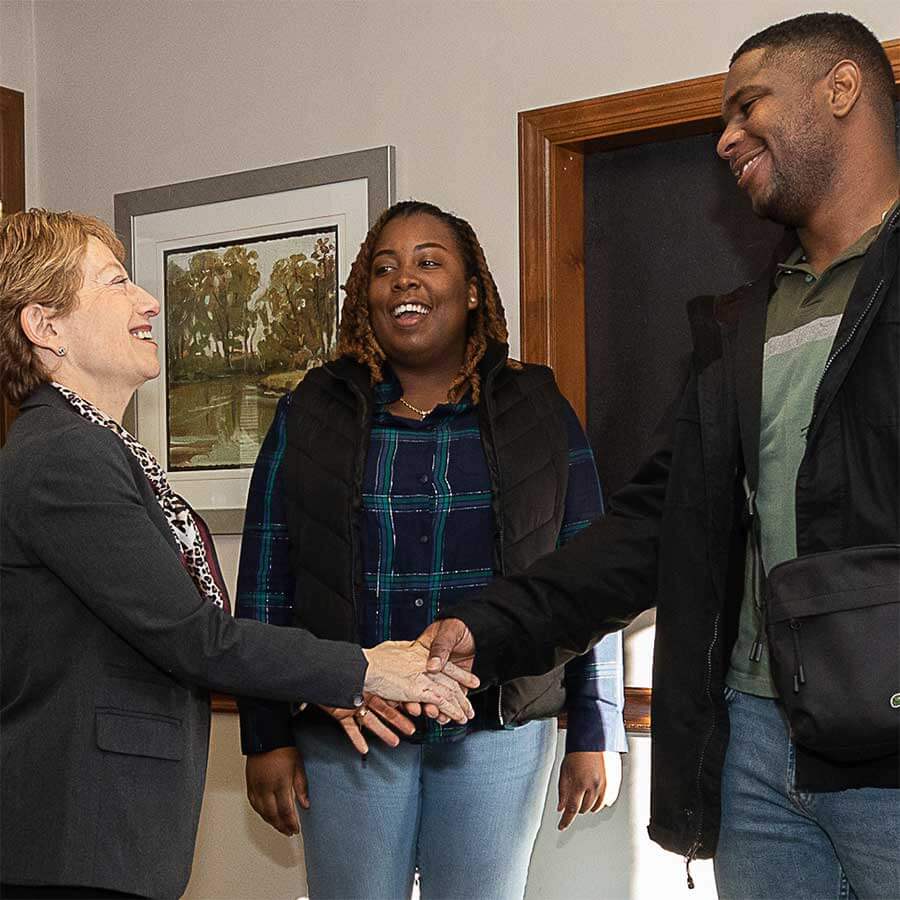 Your Immigration Case Is Important!
Laurie Understands
In today's rapidly changing immigration climate, missing a deadline, forgetting a document, or applying for the wrong type of visa could cause USCIS to deny your application. For the best results at an affordable price, contact the experienced immigration attorneys at Woog Law Office at 908-233-0076.
Confidential. No Obligation.