New Jersey's EB2 Lawyer with a History of Success
National Interest Waiver Success Rate
The Woog Law Office has achieved a nearly 100% success rate with EB-2 National Interest Waivers due to the individualized attention, diligent research and creative strategy we put into these cases.
What is the Benefit

of an EB-2 Visa?

Because fewer people typically qualify for an EB-2 visa than for an EB-3 visa, the EB-2 visa may allow you to get a green card much more quickly than you would in the EB-3 visa category. People from most countries find that obtaining an EB-2 approval can cut years off their waiting time.
Who Benefits

from EB-2 Visas?

The EB-2 Second Preference category visa is an excellent option for scientists, entrepreneurs, tech executives, artists, researchers and other accomplished professionals who have either or both:
an advanced degree
exceptional ability
How Can I Qualify

for an EB-2 Visa?

If you have exceptional ability in science, business or the arts, you must demonstrate that you have a level of expertise "significantly above" other people in your field. Being represented by an experienced firm like the Woog Law Office can be crucial to gaining approval from USCIS in this category. We have years of experience creating well-documented, customized EB-2 petitions that can persuade USCIS you fulfill all the requirements and are truly exceptional in your field.

All applicants in the EB-2 category must also have a job offer and U.S. labor certification, except for those who can qualify for a National Interest Waiver (NIW).
How Can I Qualify

for a National Interest Waiver?

Putting together a persuasive National Interest Waiver takes diligence, meticulous research, creative thinking, and outstanding writing ability, skills that the Woog Law Office has demonstrated time and again. Some of our NIW attorney's success stories include the following:
National Interest Waiver for a telecommunications entrepreneur at an emergency medical response start-up in New Jersey
National interest waiver for an engineer at an AI/cloud company who then founded a life insurance settlement business for seniors using big data in California
National interest waiver for a materials scientist working on surface tension issues with implications for defense research
National interest waiver for a sociology professor with expertise in Albanian organized crime
Why NJ Immigrants Seeking
EB-2 Visas

Choose the Woog Law Office
1. Valuable Experience.
The Woog Law Office has an excellent track record of overcoming even the most complex challenges from USCIS to help scientists, entrepreneurs, tech executives, artists, researchers and other accomplished professionals obtain EB-2 green cards and National Interest Waivers. We work diligently to create a compelling narrative of your achievements to prove you are exceptional in your field.
2. Accessibility and Communication.
Unlike most firms-which often treat immigration cases as if they were assembly-line products-the Woog Law Office gives every case individualized attention. Laurie is available to consult with you either in person or by phone or email. This makes it convenient for you to communicate with her from anyplace in the U.S. or abroad. She'll work with you to decide the most effective way to present your case to USCIS, and she'll customize your application based on your unique needs. What's more, Laurie will provide you with an honest assessment of your chances of success and won't take your money if you don't qualify for a visa.
3. Immigration Law Expertise.
As one happy client explains,

"I was introduced to Laurie through a classmate from my MBA program. Laurie is an incredible lawyer and felt like my partner in navigating the complicated U.S. immigration landscape. She's stuck with me as I've changed jobs and through multiple applications, with a keen eye on detail and process. She asked great questions about my work and really focused my National Interest Waiver applications for maximum flexibility. She's endlessly knowledgeable, professional, and constantly updated me on developments. She's helped us think outside of the box, considering all alternatives, while never being unrealistic about chances of success, which creates an important level of trust. I am incredibly thankful to have had the chance to work with Laurie, and enthusiastically recommend her to anyone seeking a National Interest Waiver or needing assistance with another aspect of immigration law."
~ Charles M., Silicon Valley, CA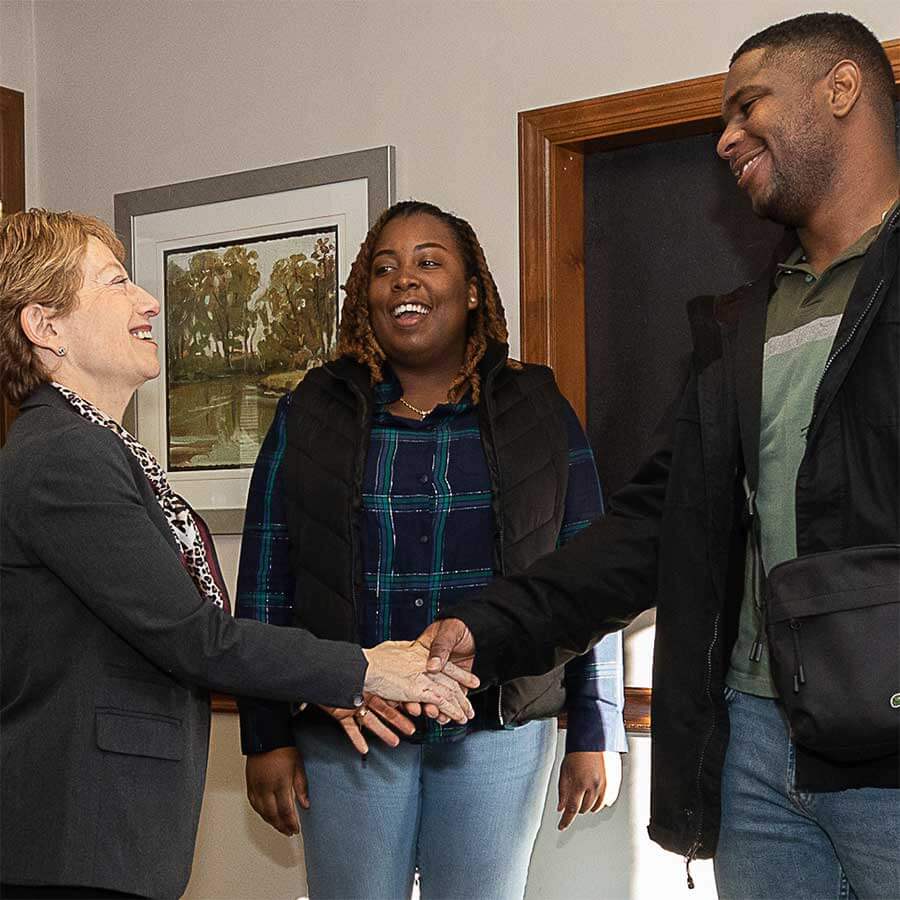 Your Immigration Case Is Important!
Laurie Understands
In today's rapidly changing immigration climate, missing a deadline, forgetting a document, or applying for the wrong type of visa could cause USCIS to deny your application. For the best results at an affordable price, contact the experienced immigration attorneys at Woog Law Office at 908-233-0076.
Confidential. No Obligation.