New Jersey Marriage-Based Green Card and Fiancé Visa Lawyer
Expertise Required
United States law allows U.S. citizens and permanent residents to apply for their spouses to obtain a green card; however, the process can be complex. The Woog Law Office has handled hundreds of these cases successfully.
What
documentation is needed

to submit for a green card based on marriage?

Now more than ever, USCIS scrutinizes your marriage or engagement to make sure the relationship is "bona fide," or "in good faith." It is of the utmost importance to submit proper documentation of your background and relationship, including evidence that you and your spouse have met, shared or will share a residence and finances, etc. Marriage-based green card petitions and adjustments of status in the U.S. require a dizzying array of forms as well as evidence that the foreign-born spouse will be self-sufficient and not become a "public charge." Our law office is devoted solely to immigration cases, and dedicated to uniting and reuniting families. Our experience, attention to detail and individualized approach help ensure you don't miss a form, file in the wrong place, submit the incorrect fee or make another mistake that could delay your application.
Should you get married or apply for a fiancé visa first?
Even if you are eligible for a green card through marriage, it is important to discuss your options with a qualified and experienced immigration attorney such as Laurie Woog. Can you get married abroad and enter the U.S. to visit your spouse? How long should you wait to get married after entering the U.S,? Should you obtain a fiancé (K-1) visa instead of getting married first? Our law firm can answer these and many other questions about the immigration process for married couples.
Same-sex Couple

Immigration

Same-sex married couples are entitled to the same treatment under immigration law and the Woog Law Office handled some of the first green card adjustment of status cases for same-sex couples in New Jersey.
Fiancé

Visas

K-1 visas allow a foreign fiancé of a U.S. citizen to enter the U.S. for 90 days, during which period the couple must marry and then pursue a green card via adjustment of status. This route can be quicker than a marriage-based green card but requires additional steps and an interview abroad. It's important to discuss this option with a qualified immigration attorney at the Woog Law Office to understand the pros and cons for your specific situation.
Why Immigrants Choose the Woog Law Office for
Marriage-Based Green Card Cases
1. History of Success.
Many people apply for a green card based on their marriage to a U.S. citizen or lawful permanent resident. The Woog Law Office has handled hundreds of these cases, so we know how to prepare you and your case for a successful outcome. We devote our individual attention to each case, as no two relationships are alike. Therefore, we will discuss what documentation you can provide that best reflects your situation and satisfies the law.
2. Undivided Attention at Every Step.
USCIS requires applicants to go through a lengthy and complex process to prove the marriage is valid. In most cases, the foreign spouse gets a conditional green card that expires in two years; couples then file a joint petition (an I-751) to "remove the conditions" by providing continued evidence of the good faith marriage. The green card process is lengthy, and it is extremely important for applicants to fully understand how long it takes to obtain employment authorization (an EAD), whether they can travel abroad during the application process, how to prepare for an interview, and when to apply for naturalization. At the Woog Law Office, we guide you through this process so you are fully prepared and informed.
3. Expertise in Creating a Compelling Case.
Not everyone is admissible to the U.S. despite marriage to a U.S. citizen. For example, if you entered the U.S. without inspection, you might not be able to obtain a green card unless you are eligible for a "hardship waiver" (also known as 601A or stateside provisional waiver) which requires extensive research and documentation. The Woog Law Office has helped numerous families in this situation.
Here is a story from one grateful client:
"Waiver approval! My husband and I were in search of an immigration lawyer to help us in the process of getting an I-601A waiver and permanent residency for him. Someone we knew recommended Laurie very highly. From our first interactions with her, we felt much more at ease about our case, and switched from our prior attorney. Laurie is kind, professional, and thorough. She readily answered all of our questions throughout the process and worked with us so closely to put together the strongest case possible. After a little over a year, the waiver was approved and my husband got his green card right after our baby was born! We are so grateful to Laurie for her hard work and attention to detail that helped bring us to this point. We would definitely recommend Woog Law Office to anyone who needs help with a hardship waiver. Laurie truly cares about her clients and does all she can to help them."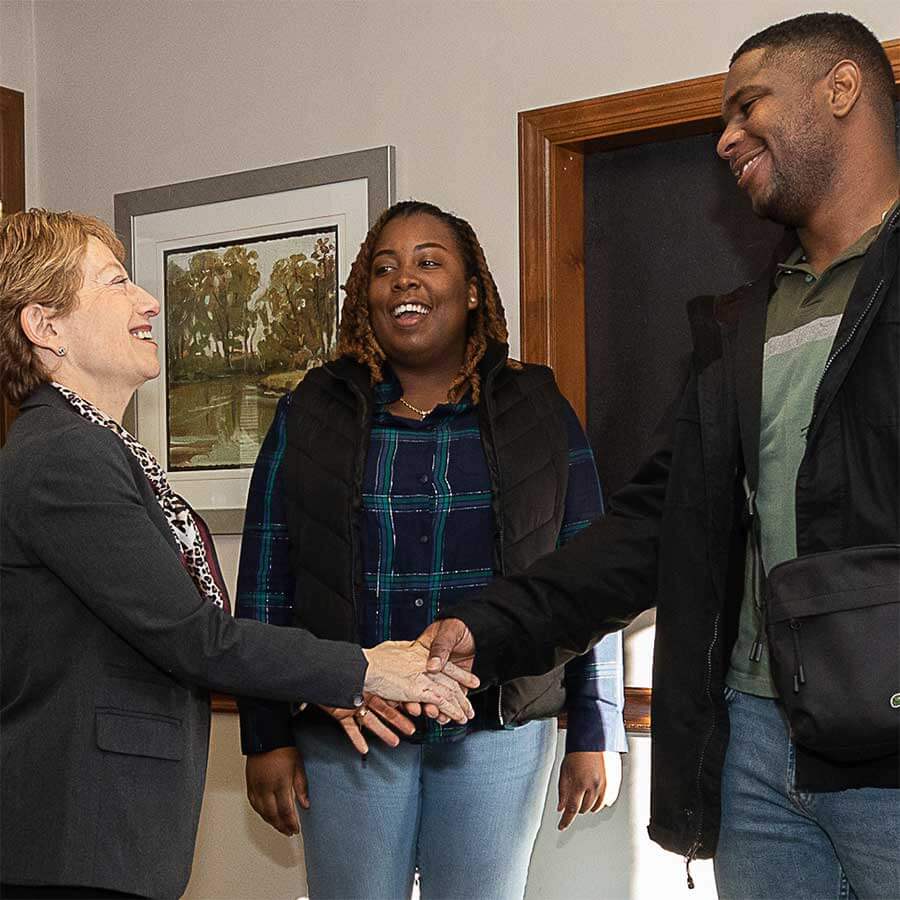 Your Immigration Case Is Important!
Laurie Understands
In today's rapidly changing immigration climate, missing a deadline, forgetting a document, or applying for the wrong type of visa could cause USCIS to deny your application. For the best results at an affordable price, contact the experienced immigration attorneys at Woog Law Office at 908-233-0076.
Confidential. No Obligation.