New Jersey's Family Immigration Lawyers with a History of Success
Family-Based Green Cards: Sponsoring Family Members
As a U.S. citizen, you can sponsor your child under age 21, a parent, or your spouse (see Marriage-based green cards) for permanent residence under the "Immediate Relative" category. There is no quota on the number of people who can be admitted annually in this category, so it's often the fastest way to obtain a green card.
If your child, parent or spouse is in the U.S. and entered legally, they may be eligible for an adjustment of status to become a permanent resident, even if their period of authorized entry has expired.
The categories of family-sponsored residence listed below are subject to annual quotas and, because of this, may have waitlists of several years. A U.S. citizen or legal permanent resident (green card holder) may sponsor applicants in these categories. Preference categories include the following:
First Preference (F1): Unmarried sons and daughters of U.S. citizens, and their minor children
Second Preference (F2): Spouses, minor children, and unmarried sons and daughters (age 21 and over) of Legal Permanent Residents (LPRs)
Third Preference (F3): Married sons and daughters of U.S. citizens, and their spouses and minor children
Fourth Preference (F4): Brothers and sisters of U.S. citizens, and their spouses and minor children, provided the U.S. citizens are at least 21 years of age
What
Documentation is Needed

to Sponsor a Family Member?

In most preference cases, the U.S. citizen or permanent resident must file an I-130, or visa petition, and must provide evidence of their relationship to the foreign relative, such as a birth or marriage certificate or other documentation.
Why NJ Immigrants Seeking
Family Visas

Choose the Woog Law Office
1. Strategic Counsel.
Whether a person can obtain a green card (immigrant visa) depends on individual circumstances. If your relative in the U.S. overstayed or entered without authorization, they are at risk of being denied permanent U.S. residency. Laurie Woog has a proficient understanding of the intricacies of U.S. immigration law, including the exceptions such as 245i or a "Provisional" (stateside) 601A hardship waiver that could apply to your relative's case. It's essential to consult a qualified, dedicated family immigration lawyer like Laurie Woog for reliable information about your relative's eligibility and the best strategy to pursue.
2. Immigration Rules Are Our Focus.
U.S. immigration laws and policies are continually changing, making it extremely difficult for visa applicants to know what paperwork they're required to submit. As a result, many individuals are refused visas without understanding why. For example, in 2020, new "public charge" rules are going into effect that may make it harder for some immigrants to obtain a green card. Because the Woog Law Office focuses exclusively on immigration law, we thoroughly understand the most recent policy changes. We are devoted to giving you the most efficient and skillful representation possible.
3. Constant Communication.
We understand the importance of family, and we want to help keep your family together or reunite you with your loved ones. We'll evaluate your case and give you an honest assessment of its strength, a detailed explanation of the proof you need to submit with your application, and an estimate of how much time it may take to settle your case (wherever possible). We maintain an open line of communication with you, promptly answering your calls and emails and keeping you updated on the progress of your case.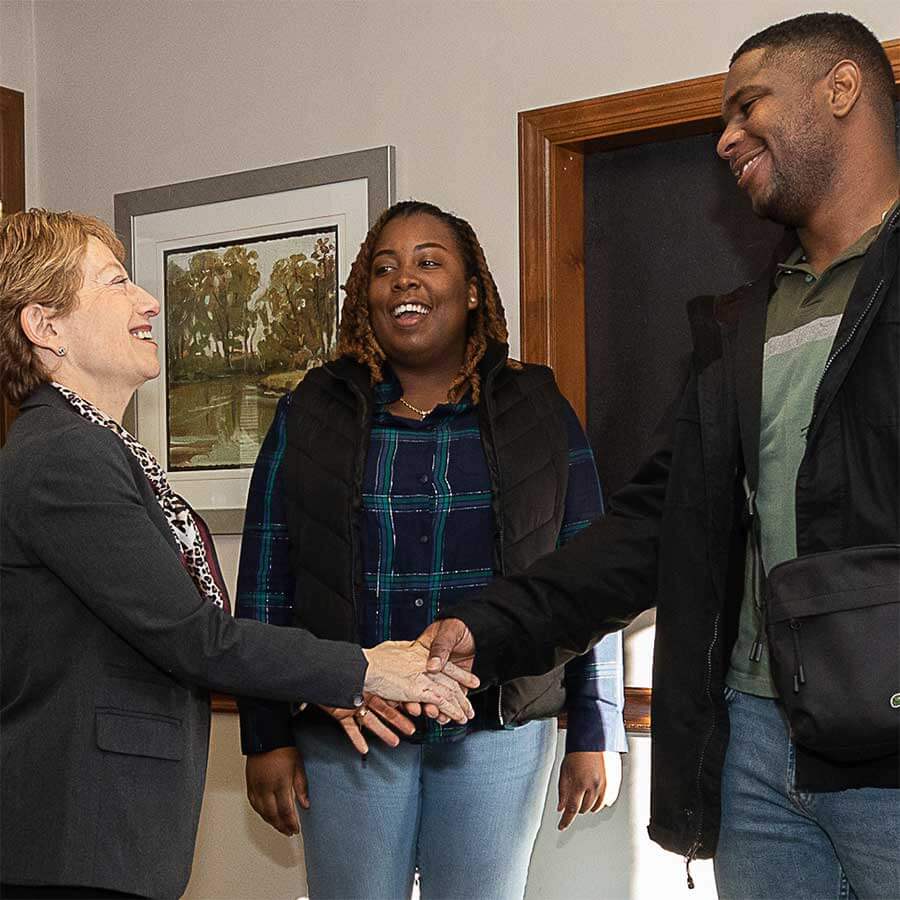 Your Immigration Case Is Important!
Laurie Understands
In today's rapidly changing immigration climate, missing a deadline, forgetting a document, or applying for the wrong type of visa could cause USCIS to deny your application. For the best results at an affordable price, contact the experienced immigration attorneys at Woog Law Office at 908-233-0076.
Confidential. No Obligation.