Union County's
Immigration Lawyer

with a History of Success
Knowledgeable, Successful Union County Immigration Attorney
Laurie Woog is an experienced immigration attorney who devotes herself solely to immigration cases. Laurie helps clients with many different types of immigration cases, including green cards based on marriage and employment, hardship waivers, naturalization applications, temporary work visas, labor certification (PERM) and green cards for those with extraordinary ability and those whose work qualifies them for national interest waivers (EB-1 and EB-2). She represents clients who live in towns throughout New Jersey and Union County, including Westfield, Plainfield, Newark, Scotch Plains, Summit and many others.
Woog Law Office in Union County, New Jersey
The Woog Law Office is located in Scotch Plains, New Jersey, a suburban town in the heart of Union County that is home to an educated and hard-working population. Scotch Plains and the surrounding towns of Westfield, Plainfield, Cranford, Summit and Berkeley Heights are home to families, professionals, immigrants, workers, scientists, pharmaceutical executives, academics, and students who attend the highly rated public and private schools. The Woog Law Office in Scotch Plains is easily accessible to many Union County towns from the Garden State Parkway, Route 22, Route 78 and by bus and train from New York City. Union County is a magnet for immigrants from many countries around the world who have settled in Plainfield, Scotch Plains, Elizabeth, Westfield and other towns, where they are employed in a variety of professional and service-sector jobs. Laurie Woog has helped many people who live in or near Union County obtain work visas, obtain green cards (permanent residence) and citizenship, including the following notable cases:
Green card for "Extraordinary Ability" for a materials scientist at Rutgers
Marriage-based green cards for immigrants from Dominica, India and the U.K. in Scotch Plains and Plainfield
Fiancé visas for Westfield residents
Religious worker visas (R-1) for ministers in Newark and New York
National Interest Waiver for a sociology professor residing in New Jersey
601A Hardship Waivers for immigrants in Scotch Plains, Cranford and Central New Jersey
H-1b visas for teachers at a bilingual school in Millburn
Citizenship

and

Immigration

Services

The Woog Law Office has successfully represented hundreds of clients in complex and challenging cases, including extraordinary ability cases (EB-1), national interest waivers (EB-2), difficult RFEs, and O-1s for scientists, artists, entrepreneurs and athletes. We also regularly handle H-1b, TN, L-1, R-1, I-140, adjustment of status, PERM labor certification, and marriage-based green card cases. Laurie will leverage her decades of experience to determine how best to prepare your immigration or citizenship case.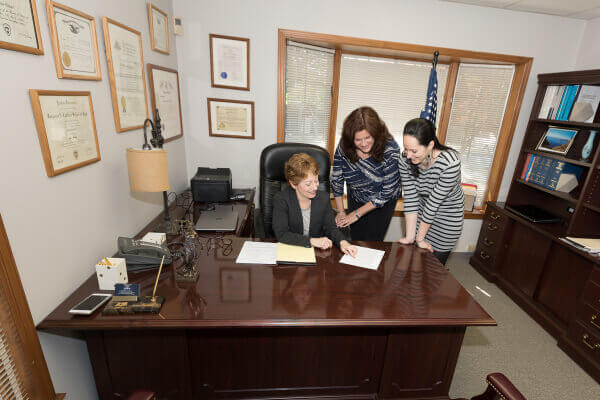 Union County Immigration Lawyers
Serving Union, Essex, Middlesex Counties and more
Immigrants, employers and citizens who are located in towns like Westfield, Scotch Plains, Plainfield, Berkeley Heights, Summit, Springfield, Elizabeth, Summit and North Plainfield and who are petitioning for relatives to come to the U.S. rely on the Woog Law Office for a wide variety of immigration needs. These immigration needs include green cards, waivers, work visas, employment authorization, DACA, labor certification, extraordinary ability and H-1b visas. We serve the following towns in Union County, as well as the surrounding areas:
Westfield
Scotch Plains and Fanwood
Plainfield
Summit
Berkeley Heights and New Providence
Garwood and Clark
Cranford
Elizabeth
Union
Jersey City
Montclair
Millburn and Short Hills
Why Union County Immigrants Hire

the Woog Law Office

The diverse, well-educated population in Union County, NJ creates a welcoming environment for immigrants from around the world. Immigrants in towns like Westfield, Berkeley Heights, Summit, Scotch Plains, Fanwood, Clark, Cranford, Garwood, Elizabeth, Plainfield, Roselle, Union, Winfield and throughout the Union County area find that the abundance of businesses, well-developed roads, public transportation systems, and highly rated public and private schools make this a great place to live, work and raise a family. If you, your family members, or your employees need help navigating the challenging U.S. immigration system, you can depend on the Woog Law Office. Laurie Woog has been successfully helping clients in and around Union County, NJ obtain temporary visas, green cards and U.S. citizenship for over 20 years.
1. Compassionate, Strategic Counsel.
Laurie Woog's personable nature, combined with her Ivy-League education, make her an ideal Union County immigration attorney to handle your case. She is patient and easy to work with and provides her clients with thorough explanations and expert guidance and recommendations. Having focused solely on immigration law for over 20 years, Laurie has the specialized skills, experience and creativity to surmount the most difficult challenges from USCIS. Laurie's exceptional research and writing skills have enabled her to translate technical details and build persuasive, easy-to-understand applications to submit to USCIS on behalf of her Union County clients.
2. Attention to Detail.
When Laurie handles your immigration case, you never need to worry that missed details will threaten to derail your case. Laurie will minimize roadblocks and optimize results by submitting a complete immigration application for you.
3. Fixed-Fee Rates.
The Woog Law Office of Scotch Plains handles most cases on a "fixed fee" basis, so you don't have to worry about extra charges. When Laurie handles your immigration case, you can feel free to call, email and ask questions whenever you want.
4. Personal and Ethical Service.
Unlike most immigration law firms, the Woog Law Office gives each case the individualized attention it deserves. Laurie will collaborate with you to decide on the most effective way to present your case to USCIS, customizing your application based on your unique situation. Also, Laurie will give you her honest assessment of your case's chances of success, and will only take payment from you if your circumstances qualify you for a visa.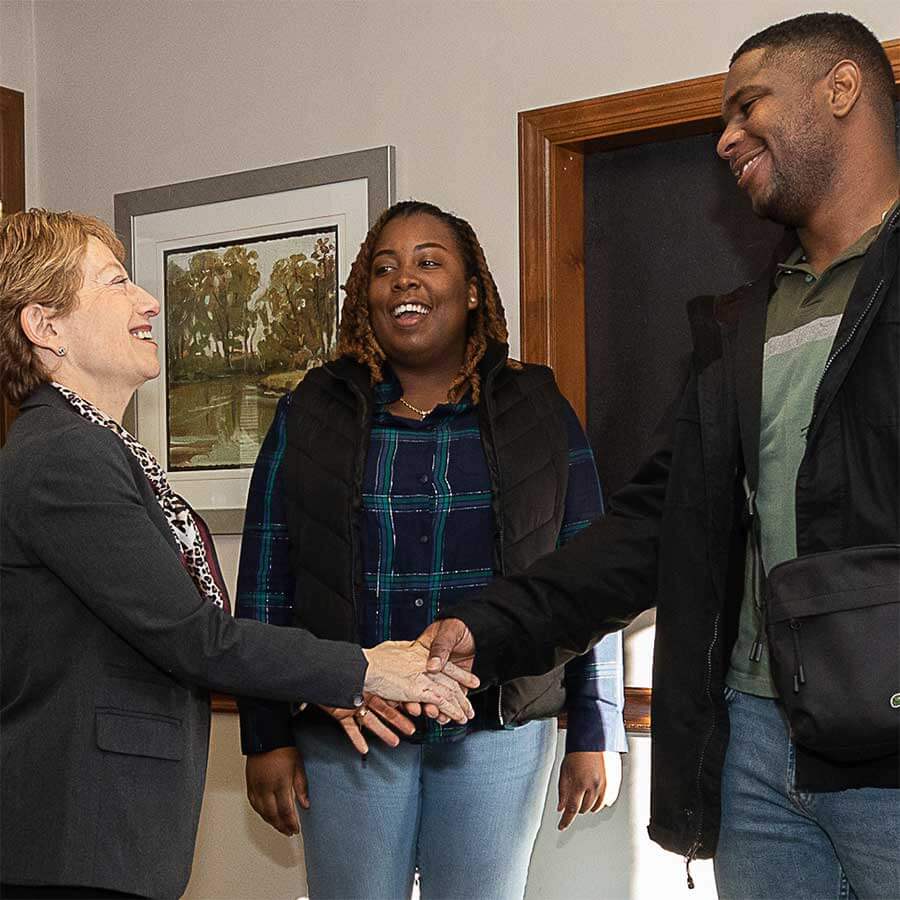 Your Immigration Case Is Important!
Laurie Understands
In today's rapidly changing immigration climate, missing a deadline, forgetting a document, or applying for the wrong type of visa could cause USCIS to deny your application. For the best results at an affordable price, contact the experienced immigration attorneys at Woog Law Office at 908-233-0076.
Confidential. No Obligation.